I am thrilled to announce my involvement as a facilitator in Marina Abramović's residency with Kaldor Public Art Projects. Details of the exhibition's opening hours and ticketing can be found below.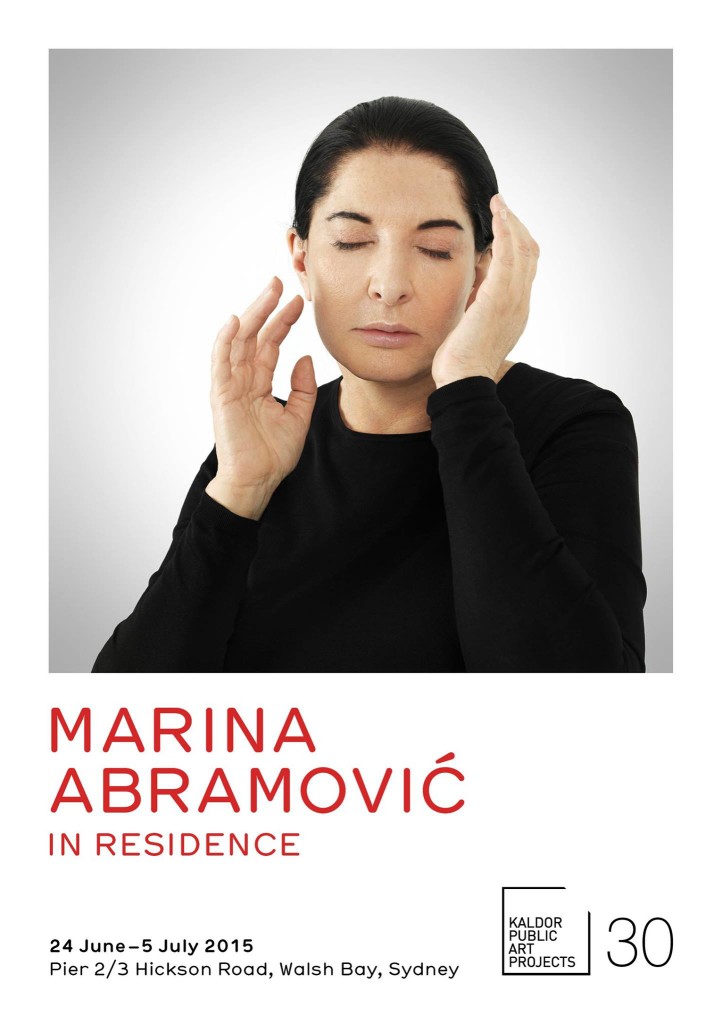 'Marina Abramović: In Residence'
Pier 2/3, Hickson Road, Walsh Bay, Sydney.
24 June – 5 July 2015
12 noon – 7pm daily
AGES 12+
FREE ENTRY
BOOKINGS NOT REQUIRED
Pier 2/3 is wheelchair accessible.
Read more about the project here.
Read more →