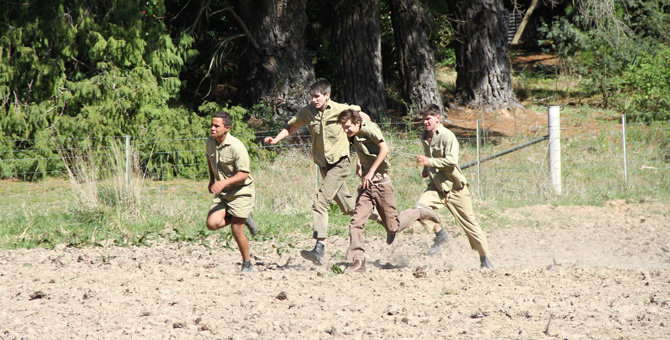 The Crime & Investigation Network.
Starts – Thursday August 28 at 8.30pm
Concludes – Thursday September 4 at 8.30pm
Encores – Sunday August 31 at 8.30pm and Sunday September 7 at 8.30pm
Westbrook is the horrifying story of a modern Australian slave labour camp where for many years in the 1950s and '60s, teenage boys were imprisoned, systematically brutalised and sexually assaulted. Many had escaped from violent and dysfunctional families only to face years of deprivation and humiliation, degraded day-after-day in a regimen designed to break their spirit.
This the story of Westbrook, a notorious hell-hole at Toowoomba, Queensland, where boys were beaten till they bled, dragged at night from their dormitory beds to be raped by guards and older inmates; the screams of the victims echoing over the other boys lying terrified and weeping.
When a boy managed to report the abuse to authorities he was disbelieved and beaten even more harshly. The few who managed to get away were quickly re-captured and put into the horrifying confinement of a terrible cage called "The Compound".
Through re-enactments and interviews with the survivors, Westbrook exposes the criminal behaviour of supervisors with unrestricted power over all aspects of the boys' lives.
Westbrook is a documentary all Australians must see. It reveals a legacy of violence and misery that continues to this day; a trail of homelessness, unemployment, substance abuse, mental illness and emotional breakdown.
Read more →